---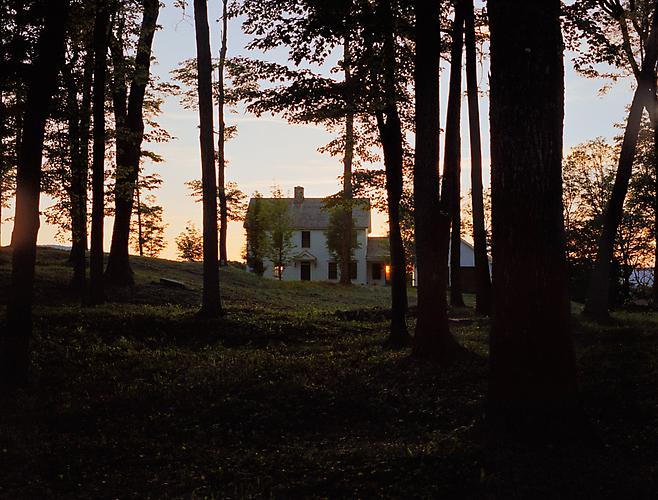 ---
Siri Kaur


In a world beset by fear, war and the specter of ecological disaster, yearning for a safe haven has become part of everyday living. Siri Kaur uses photography to suggest a poetic counter-world while acknowledging the abysmal and the uncanny lurking beneath the surface of utopian fantasies. Her images, originating in diverse locations including Iceland, New England, Alaska and Southern California, reveal an artistic practice that is deeply personal, yet universal, oscillating between anxiety and yearning for a better world. Kaur's haunting, signature use of light betrays unexpressed desires lurking behind her subjects' ruminative gazes, while the eerily perfect settings feel inhabited by a silent spirit. Her pictures present psychologically charged places and individuals whose emotional states teeter between despair and redemption. Other photographs remind us of a long forgotten secret confided to a friend.

Kaur's photographs represent her stand against the relentless march of time, and an embrace of life's beautiful and inescapably painful unfolding. Her images engage the Western canon—from the Baroque to photorealist painting, from German Romanticism to contemporary portraiture. Inspired by mysticism, spirituality, and the occult, Kaur weaves visual echoes from her past to create an evocative, dreamy universe uniquely her own in both its formal qualities and narrative themes.

Siri Kaur was born in 1976 in Boston, Massachusetts. She received her MFA from the California Institute of the Arts in 2007. She also earned a MA in Italian Studies (2001) and a BA in Comparative Literature (1998) from Smith College. Kaur was the recipient of the Portland Museum of Art Biennial Purchase Prize (2011) and has exhibited in numerous group exhibitions and at the Torrance Museum of Art, the California Institute of Technology, the UCLA Wight Biennial, USC's 3001 Gallery.


'Half of the Whole' 2007 to Present

After establishing herself as a portrait photographer, in 2007 Siri Kaur turned her camera heavenward sparking an ongoing exploration into time and light. With the help of planetary scientists on Kitt Peak in Arizona, she captures images of distant galaxies on a digital sensor attached to a Meade solar telescope. Returning to the darkroom, Kaur subjects her initial frames to a battery of experiments including color filters and chemical drawings to the photo negatives and positives. Blending digital technologies with traditional processes, Kaur both restores and reinvigorates the artistry and alchemy of early photography.

Siri Kaur explores personal and cultural factors behind our fascination with outer space and the symbolic significance we infuse it with. Mark Rothko described his works as "an unknown adventure into an unknown space"; by sparking our capacity to dream and our yearning for what's still wild, Kaur's works pull us into a journey into the aesthetic sublime—per Jean-François Lyotard in The Postmodern Condition (1979), "making an allusion to the unpresentable by means of visible presentations". These descriptions are curiously appropriate for Kaur's images with their unique form of 'abstract sublime' actually revealing dying stars, interstellar clouds of dust and gas, dark matter and spy satellites.